4th Singapore Raffles International Music Festival 2017, Singapore
4 – 6 August 2017
The Arts House
School of the Arts (SOTA)

Participants Thoughts
"What an amazing few days at Raffles Festival. Participated for the first time in the chamber category playing the violin with my friends. Was so ecstatic when we heard we won Gold Award. Had a memorable time at the Gala Concert with all the other talented winners. So blessed…."

Isabelle, 8 years old
Student
"2016年新加坡莱佛士国际青少年艺术节音乐比赛刚刚结束,成绩出来了。我们的这些可爱的孩子们在用生命用心演奏,高兴地获得了银奖,三个铜奖,重奏比赛金奖。今天的收获太大了,七岁组一开场就被震撼!来自日本,香港,马来西亚,新加坡等国的小孩子都非常优秀,看来国外对音乐教育的重视和教学方法值得我们研究。赛前同学们都很紧张,相互鼓励充分发挥团体合作力量,跟高手较量能激发更多的学习激情。此次新加坡音乐之旅让我们受益匪浅,我们期待2017年的相聚!"
Zhang Yong Li
Principal of Shen Zhen Music School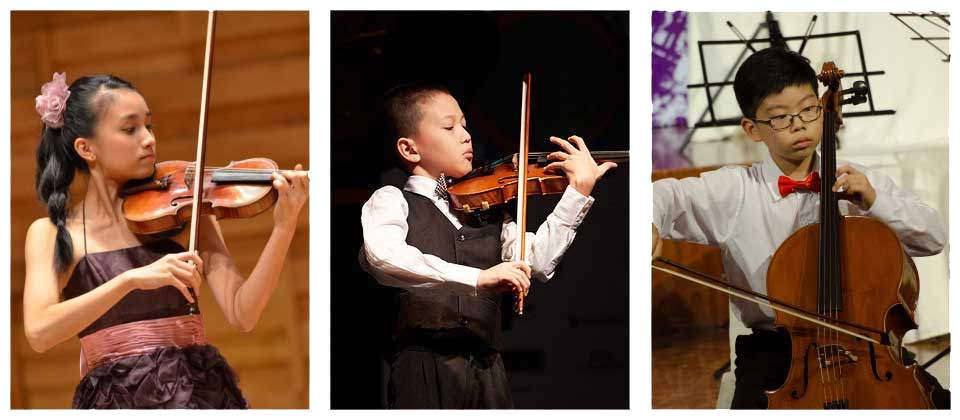 A warm welcome to the 4th Singapore Raffles International Music Festival which will be held on 4 – 6 August 2017 in Singapore. In 2017, The Singapore Raffles Music Festival will yet again bring together in Celebration aspiring young musicians from different countries, drawn by a shared passion for music.We hope to uncover talents and unleash creativity among the young musicians during the festival.
The core activity of Singapore Raffles Internaitonal Music Festival are its competitions for various categories of solo competitions for violin, viola and cello as well as chamber music competition. The solo competitions is open to music student of all nationalities and we welcome both solo performers and ensembles.
The new division of ARTISTIC CATEGORY which was introduced in 2016 will continue to be held in 2017 – Artistic Category is open to participants of all nationalities under 19 years old with a Grand Prize of a Handcrafted Bow.
For Chamber Category, besides the Strings and wind chamber groups, other eligible ensemble grouping are welcome including Piano 4 Hands Duet, Guitar Ensemble, Harp Ensemble etc.
Besides the competitions, a series of exciting Masterclasses, Workshops and Concerts are especially presented to support the music learning journey of all participants.  Pariticpants will have a change to build friendship with one another and have dialogues with successful musicians and master teachers.
Keep your dates free to join us on this exciting festival program. We look forward to welcoming you in August 2017!
Sponsors of the 3rd Singapore Raffles International Music Festival (SRIMF)